Thetford Academy Celebrates Another Year of Excellent Results
Back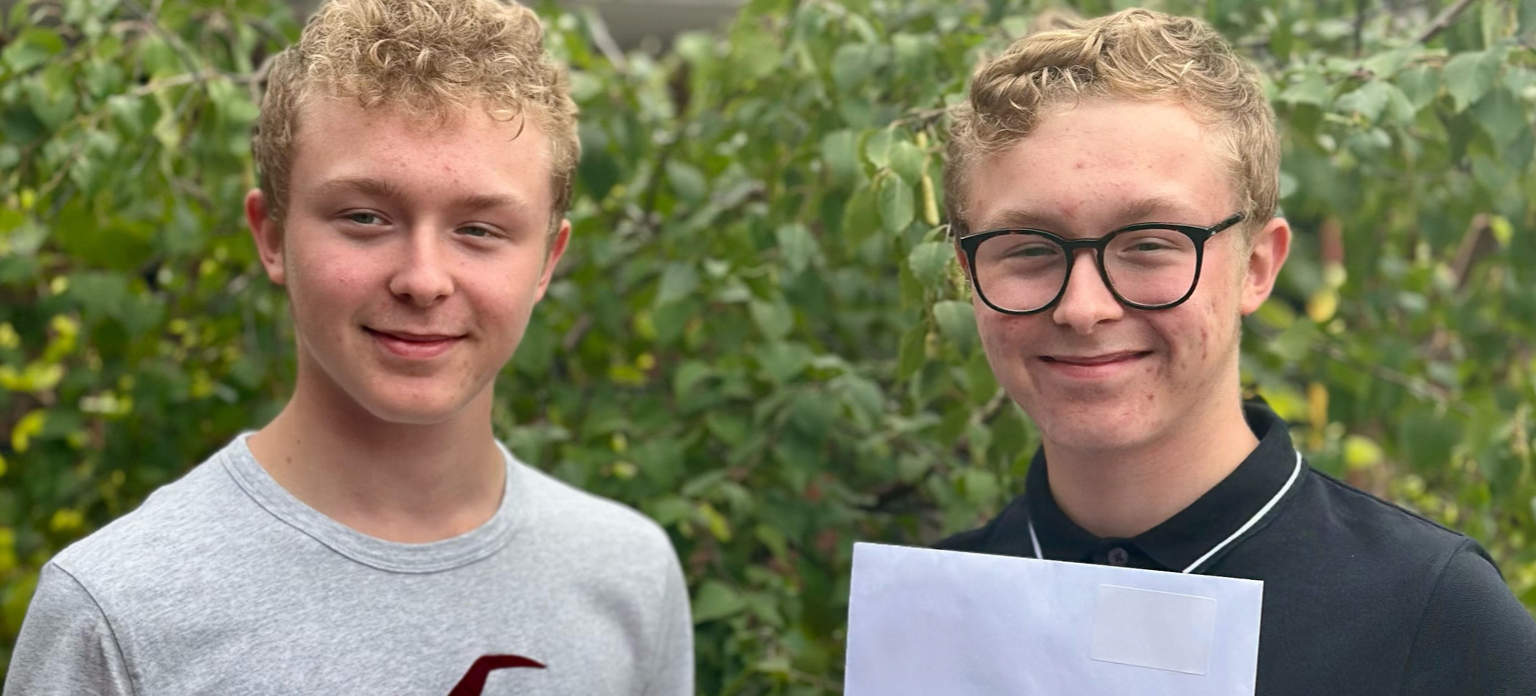 August 24th 2023
Students and staff at Thetford Academy are celebrating today following the release of the GCSE results, with 60% of students achieving 9-4 in Maths and English, up from 51% in 2019 and 38% of students achieving a grade 5 in Maths and English, up from 32% in the last comparable exams in 2019.
The school was buzzing this morning, as the excited students arrived with friends and family members to receive their results and celebrate together with their teachers before starting their next chapter.
Michael Fordham, Principal at Thetford Academy, said:
"It has been a challenging five years for this cohort of students who have had to cope with national lockdowns while lower down the school, and changes to how exams are graded for this year. But despite all of this they have done very well indeed, and we look forward to welcoming many of them into the Thomas Paine Sixth Form in September."
Head Student, Lexie Devlin said:
"I am so very proud of this year group. After a quite disrupted and difficult five years, everyone has pulled through and worked to their highest potential. I saw everyone crack on this year and try their hardest and I could never be more proud."
Since it opened in 2010, results at Thetford have steadily improved, and in recent years the school has had particular strengths in maths and sciences, with half of students gaining a Grade 5 or above in Maths, while in Biology, Chemistry and Physics half of students gained a Grade 7 or above. 25 students sat the additional Further Maths GCSE, and half of them achieved a Grade 9, the highest possible grade.
Of all the qualifications achieved by students in 2023, 9% were awarded the highest possible grades of Grade 9 (4%) or Grade 8 (5%), with 17% of qualifications awarded a Grade 7 or above.
Students taking BTEC qualifications also did very well, with a fifth of students taking the Physical Education course achieving a Starred Distinction, the highest possible grade.
There were some stand-out performances from individual students. Twin brothers Taylor and Tyler achieved between them twelve Grade 9s, six Grade 8s, one Grade 7 and a Starred Distinction. Both Taylor and Tyler will be continuing in the Thomas Paine Sixth Form.
Sarah Blakey-Stoppard achieved six Grade 9s and a Starred Distinction, while Head Student, Lexie Devlin achieved five Grade 9s, one Grade 8, two Grade 7s and a Starred Distinction. Ben Buckley achieved three Grade 9s, three Grade 8s, one Grade 7 and a Starred Distinction, and was recognised as Sports Personality of the Year.
Thetford Academy will be hosting their annual Open Evening on Thursday 28th September from 6pm to 8pm, and Thomas Paine Sixth Form will be hosting their Open Evening on Thursday 12th October from 6pm to 8pm. Those interested in applying for the school or sixth form are encouraged to attend for a tour of the school's modern facilities, and to speak to current students, teachers, and the Principal.