Thetford Academy Staff Run for Rights to Sports Bras
Back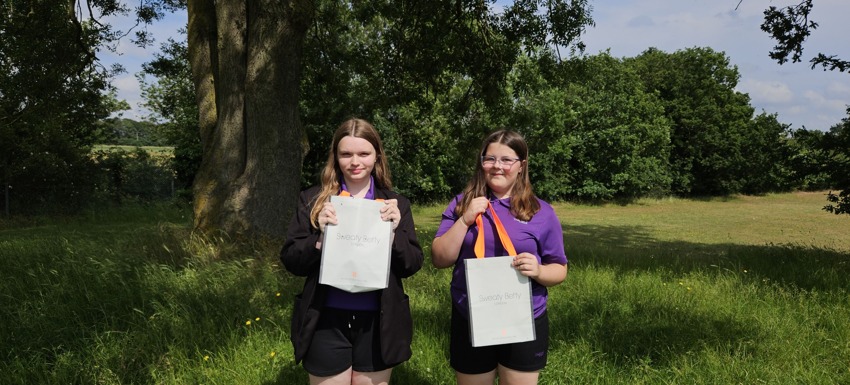 May 25th 2023
Thetford Academy's Geography Curriculum Leader, Zoe Hill has been leading a weekly 'Run Club Ladies' for some time. It became quickly apparent that there were limiting mindsets regarding girls taking on sport and Zoe sought to empower her female runners beyond a weekly run. She got in touch with the 'Sweaty Betty Foundation', a project to encourage girls to take and maintain sporting activities, in order to gain further involvement in the foundation. As a result, the foundation has provided high-quality (and expensive!) sporting bras for all the Run Club Ladies to provide a positive running experience.
Further to this, Thetford Academy's PE teacher, Rachel Lynch has teamed up with Zoe to secure a partnership with the foundation and £14,600 of funding to provide 400 sports bras for students at Thetford Academy.
Zoe states:
"I am in the process of working out what sort of sizes to order and how to go about handing these out as I want the girls to understand the true meaning rather than just being given something for free."
In addition to this, Sweaty Betty is one of the partners for the London Landmarks Half Marathon and would like to give a few members of Thetford Academy staff a place to run on behalf of Sweaty Betty.
The foundation is also working with the University of Scotland who are putting together a series of lessons and resources around menstruation following recent academic research. The foundation have conducted research into the ways in which teenage girls receive their information to understand where they are most likely to take on board the information given, rather than limit this to only biology-based jargon. The intention is to trial these resources in some schools, and Thetford Academy has been nominated as one of these schools - exciting plans to look out for in next year's PSHE curriculum!
Once the working relationship is fully established, there will also be opportunities for students to engage with visitors from Sweaty Betty and their partners, such as female footballers and tiktok 'stars' which will be offered in the near future.
We want to thank Zoe and Rachel for securing an exciting partnership with Sweaty Betty on behalf of Thetford Academy and encouraging our female students to pursue opportunities to engage in sport. We look forward to what comes next!