The Thetford Academy Gives Bumper Book Donation to EACH
Back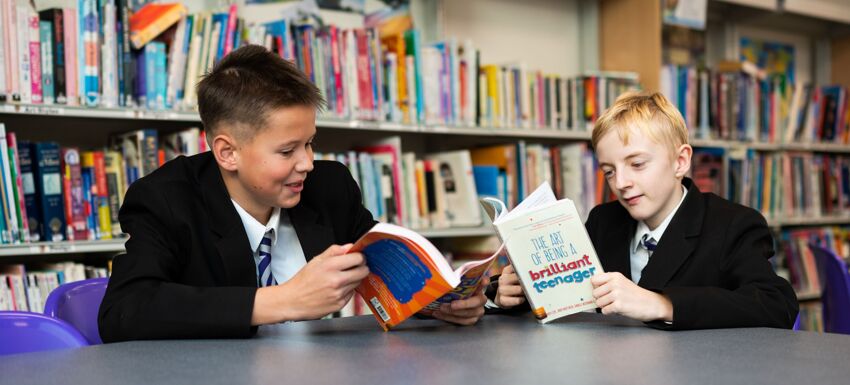 March 2nd 2023
The Thetford Academy has donated "pre-loved books" to East Anglia's Children's Hospices (EACH). Supported by the local community to donate the books following lockdown clearouts, the library at The Thetford Academy has held a book sale to raise money for EACH, with the remaining books being donated to EACH which will hopefully generate income for the charity.
EACH care for children and young people with life-threatening conditions across the East of England and helps to support their families in tough times. Offering families control and flexibility over where they receive their care and support they are a leader in their field and employ a family-centred approach to care.
Librarian at The Thetford Academy, Jacqueline Brown said:
"At Thetford Academy, our students and staff are always keen to support local charities and therefore we are very proud to be able to donate our 'pre-loved' books to a charity which does so much work for local children who need care and support during difficult times."
"We want to say a huge thank you to our local community, who have been very generous in donating lots of books to us following their lockdown clearouts, enabling us to donate these alongside the money we were able to raise from holding a book sale in our library. EACH is such a worthwhile cause and we are delighted that, with support from our community, we have been able to donate some fantastic books and generate income for a charity that specifically supports the children, young people, and families of our region - something we feel immensely passionate about ourselves."
The Thetford Academy has supported EACH in the past and this is the first donation since before the COVID Pandemic. EACH has accepted the donation and will distribute the books throughout their 46 charity shops across East Anglia.
Stephen Ball, EACH's Warehouse Operations and Supply Chain Manager said:
"Our sincere thanks go to The Thetford Academy."
"It's a very generous donation and these books will now be distributed throughout our shops, as and when required and requested."
"They will generate vital income to help us continue our vital work supporting families and caring for children and young people with life-threatening conditions."