'Underlying those results are hundreds of individual success stories.' - GCSE Results Day at Thetford Academy
Back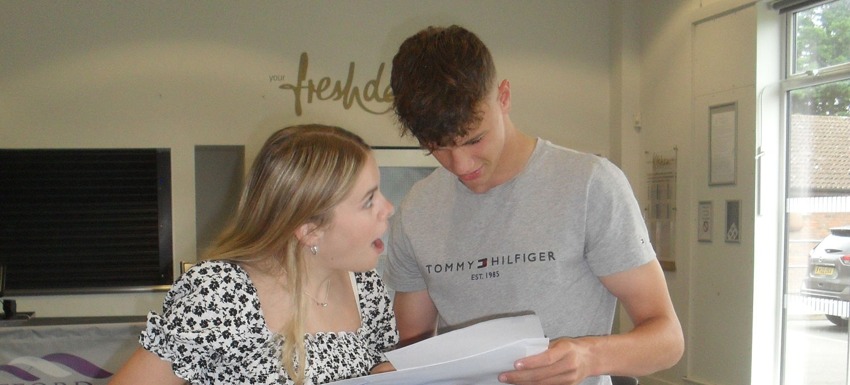 August 13th 2021
The pupils, staff and parents were all beaming with pride with the fantastic results the class of 2021 have achieved.
Principal, Dan Carter said: "I offer my warm and sincere congratulations to our class of 2021, who received their GCSE results today. Underlying those results are hundreds of individual success stories.

"The Class of 2021 have worked very hard and made excellent progress during their time at Thetford Academy and their grades are fully deserved, particularly considering the challenging conditions of the last 18 months.

They have been a fantastic year group and we wish them every success in their future endeavours. We look forward to welcoming many of them back into our sixth form in September."
A handful of these success stories are:
Andreia Ramos, who obtained an impressive 8 GCSEs at grade 5 or above, including a 7 in French, 8 in Spanish and 9 in Portuguese. Andreia is returning to study language A-Levels at Thetford Academy Sixth form. Also returning in september to the Thetford Academy Sixth form is Jessica Boulton who gained 7 GCSEs at grade 6 or above, including an 8 in Maths and a Distinction* in BTEC PE.
Thetford wishes all the best to Logan Lahaie, who achieved 10 GCSEs at grade 6 or above, including 8s in Technology and Physics, has secured an apprenticeship. Additional farewell to Jadyn Lott, who earned 8 GCSEs at grade 7 or above, including a 9 in Maths. has also landed a contract to play football for Cambridge United. Congratulations.