Filming at Thetford Academy
Back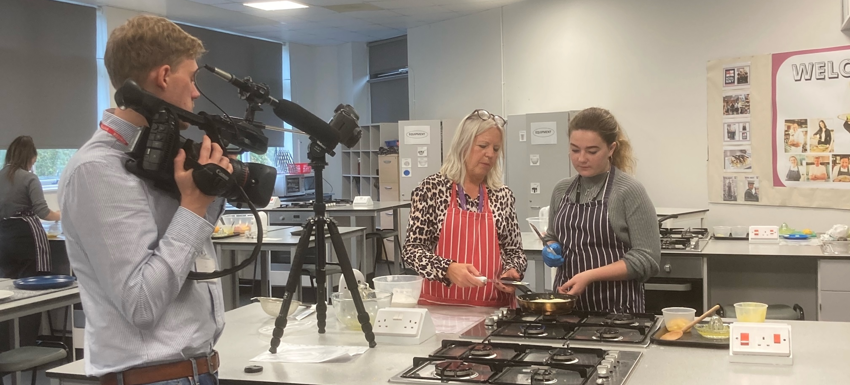 October 9th 2020
This week the school has hosted documentary producer Alex Irven from Parish Lantern Films into school, who has been creating our school video for this year. As we are not currently able to hold normal open days for potential students in Year 6, or those applying to join the Sixth Form, we have created two videos which show glimpses of school life.
Alex has been taking in all parts of school life, including academic work, performing arts, technology, social areas and the library, and he has interviewed lots of staff and students over the week. Filming for the videos has now finished and we'll be releasing the videos soon.
In the meantime, there are a couple of shots here of Alex at work making our videos.